ABOUT US
Kole Imports is one of the nation's largest direct importers of general merchandise, selling wholesale variety goods and closeouts. Family owned and managed since 1985.
Over the last three decades, we have become the premiere wholesale distributor of fast-selling, unique items at discount prices. We have never strayed from our family business mentality and we continue to treat each of our customers the way we would like to be treated. We are, and have always been, committed to being Your Profit Source ®.
We import large quantities of bulk merchandise directly from manufacturers overseas, warehouse them, and sell to wholesalers and retailers. Our 250,000 square-foot warehouse, located in Los Angeles, contains millions of pieces of merchandise, allowing us to provide a 99.7% fill rate on orders, and great substitutes for any out-of-stock items. At any given moment we have tens of thousands of unique sellable items in stock that serve many different industries.
If you are looking for a wholesaler in the Los Angeles area, come by to see all of our items, displayed in our 10,000 sq ft showroom. Sales are wholesale only and available for on-site pickup.
It is our mission to have the items our customers want, when they want them, at the most competitive prices. We know that being Your Profit Source ® is the key to our own success.
Trade Shows
Kole Imports regularly attends trade shows throughout the United States. Please contact us for information about specific upcoming show dates.
GLOBAL PRESENCE
Exporting is our expertise.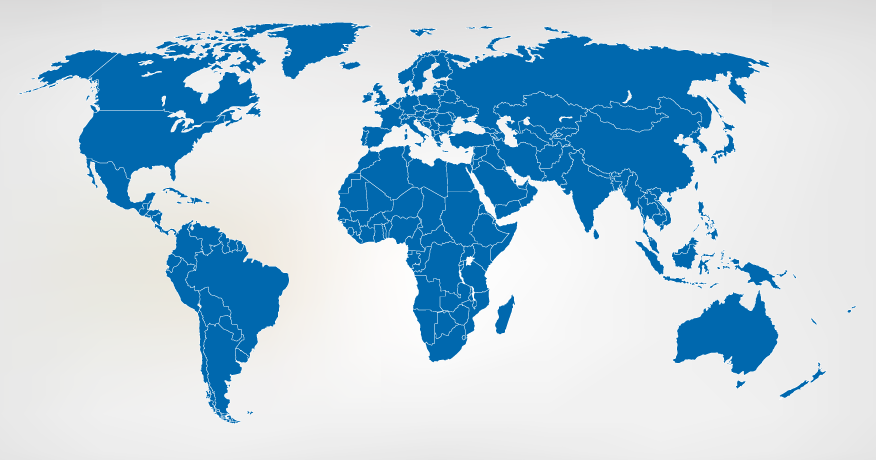 We ship to over 100 countries worldwide. As one of the nation's largest wholesalers of general merchandise, we import thousands of items, wholesale them across the US and export internationally. Our multilingual sales team is available to make working with Kole Imports easy. We offer competitive shipping rates and have an experienced shipping department available to help our customers make exporting orders of any size easy and cost effective.
INDUSTRIES SERVED
We serve the following industries:
Ad specialty suppliers
Amusement centers
Auction houses
Automotive supply shops
Beauty supply stores
Car washes
Casinos
Churches
Convenience stores
Craft stores
Daily deal companies
Department stores
Disaster relief centers
Discount stores
Dollar stores
Drop shippers
Ebay and Amazon sellers
Family fun centers
Farm supply stores
Flea markets
Fundraisers
Fundraising
Garden centers
Gas stations
Goodwill-type stores
Grocery stores
Hardware stores
Home improvement centers
International wholesalers
Jobbers
Liquidators
Liquor stores
Mail order catalogs
Non-profits
Office supply stores
Party stores
Pawn shops
Pet stores
Pharmacies
Premium suppliers
Promotional companies
PTA groups
Restaurant supply stores
Schools
Smoke shops
Sporting good stores
Summer camps
Super centers
Supermarkets
Surplus stores
Swap meet
Synagogues
Teacher supply stores
Thrift stores
Trading houses
Variety stores
Vending
Wholesalers
KOLE CARES
We know the importance of giving back.
In loving memory of Pearl Kole, mother of Rob and Danny Kole, we created the Pearl Endowment with the American Cancer Society to raise money for breast cancer research. A percentage of all orders placed with Kole Imports directly support the Pearl Endowment for Cancer Research.
We fundamentally believe in helping people in need and have been supporting the Pearl Endowment and other wonderful charities in their mission. We encourage you to learn more about the charities we believe in:
EASY SHIPPING
Take advantage of our convenient shipping options.
Drop Shipping
When an order is placed on your website, we ship the items to your customer. You pay us for the merchandise and shipping. You keep the profit - the difference between your selling price and your wholesale cost.
Please visit the Kole Imports Dropship Program to learn more about this program.
LTL
Our Shipping Department will find the cheapest and fastest freight options for all LTL orders. Please feel free to contact our shipping department to get an accurate freight quote on any order above 100 pounds. All orders will have updated tracking information as soon as the goods ship from our warehouse.
CONTACT US
Questions? We're here to help.
Our knowledgeable sales representatives are available to answer your questions. Please use the contact information below to get in touch with us.
Address:
24600 Main Street
Carson, CA 90745
Office Hours:
Monday - Thursday: 7am - 5pm PST
Friday: 7am - 4pm PST
Saturday and Sunday: Closed
Customer Support
Toll-Free: 800.874.7766
Local: 310.834.0004
Fax: 800.292.1818