When you have placed your order online and want to ship via a Freight Broker please follow these steps;
Make sure you are logged in as a customer and your billing information is current.
On the Order Summary page confirm the items you want to order are all listed in the quantity you need. Select "Proceed to Checkout" to go to checkout page. (Figure 1)
Next, select "Send to Sales Rep for Review" as the shipping method. Also add a note in the comments box indicating you have a freight broker arranged to handle your shipment to its final destination. (Figure 2)
NOTE: Have your freight broker's contact information ready for the call back from your sales rep. Also, be sure to already set up preliminary shipping information with your freight broker including listing of Kole Imports as a contact for your merchandise.
Your sales rep will walk you through shipping address and other information needed to complete your order including payment method.
If all looks ok select "Place Your Order" to complete the order.
Any questions on this ship method or anything else call our customer service at 310-834-0004.
Figure 1
: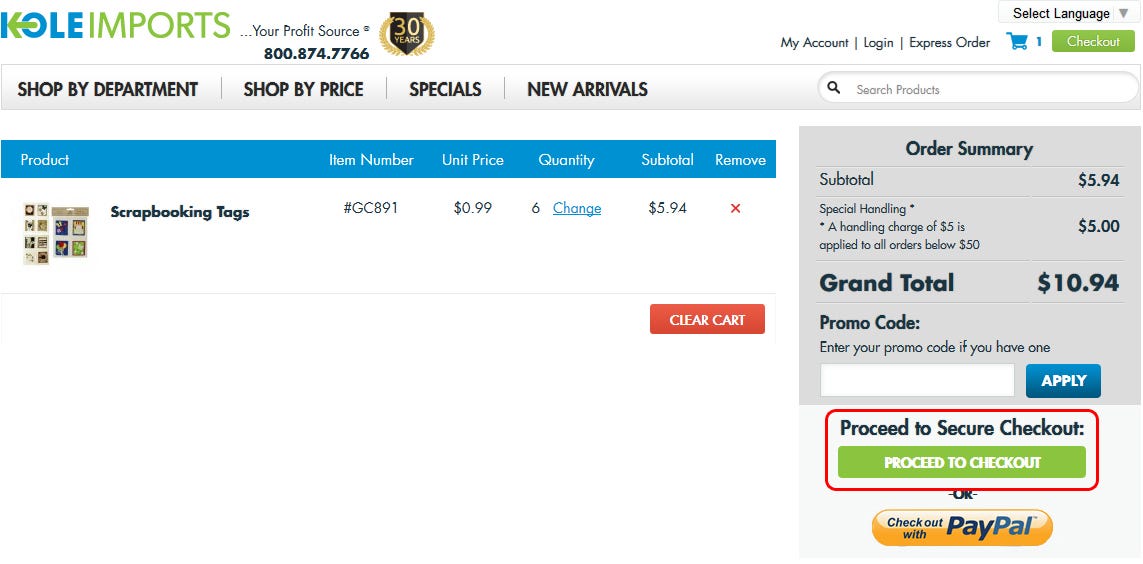 Figure 2
: