We know the importance of giving back.
Our culture at Kole Imports is more than about simply making a profit. We believe in helping the community and making it a huge priority to help people and support other organizations to reach our common goal. If interested in sending a charity request please feel free to submit a Contact Us Form with all the information needed in regards to your charity and we will get back to you with a special coupon code which will provide you with a 10% discount off an order of $50.00 or more. We do hope that this discount will assist your organization. We fundamentally believe in helping those in need and have been supporting the Pearl Endowment and other wonderful charities in their mission.


We encourage you to learn more about the charities we believe in:

The Pearl Endowment – In loving memory of Pearl Kole, mother of Rob and Danny Kole, we created the Pearl Endowment joining with the American Cancer Society, the world's largest and most experienced private funder of cancer research, we will help eliminate the threat of cancer for future generations. Research has been the key to dramatic improvements in prevention, early detection, treatment and survivorship. Clinical treatment advances in radiation and surgery, as well as chemotherapies such as Tamoxifen, Herceptin all have been assisted through research selected and funded by the American Cancer Society. These research efforts can continue only with new and increased support. Each year, income from the Pearl Endowment will be used to fund the highest priority breast cancer research, which will be selected by the American Cancer Society.

About Pearl Kole
She was born Nov. 15, 1932 and married Art Kole on June 27, 1953 in New York City. She was a teacher and business woman who raised four children and with her husband Art, helped two of her sons, Danny and Rob Kole build their business, Kole Imports. On Dec. 29, 2003 a the age of 71, she passed away after more than eleven years of battling breast cancer. She is survived by her husband, four children and 13 grandchildren. Before Passing, to honer her, Danny and Rob established the Pearl Endowment for the American Cancer Society research program for breast cancer. "We thought this was a great way to recognize her and give to something that's very important to her — funding the fight against cancer and specifically breast cancer," says Danny Kole. "My brother and I are partners in a business that our parents helped us start. By showing how much we care about her with the Pearl Endowment, we are able to make the battle better for her." For Pearl's part, her sons' generosity made a big impact: "When they told me about the endowment, I cried my eyes out, the tears just came. It's quite something. I'm proud of them for thinking of it and doing it." "I think having the supportive family is the best medicine that someone can have."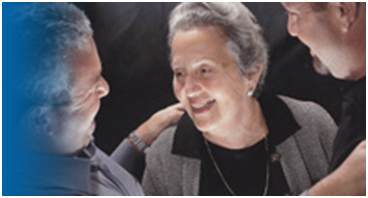 A Community of Friends – It's our mission is to end homelessness through the provision of quality permanent supportive housing for people with mental illness, veterans, seniors, transition age youth, individuals and families. A Community of Friends is committed to managing its buildings and supporting its tenants from the moment a project is conceived until it is fully occupied, providing permanent affordable housing with onsite supportive services to help our tenants remain stably housed. We at Kole Imports believe in helping everyone have a place to call home. All people regardless of their circumstances deserve to be treated with respect and to have a home. The supportive services that are offered are truly amazing. The wide range on site support service includes individual case management, life skill classes, substance abuse recovery assistance,family support, childcare assistance and employment. We truly believe in helping everyone strive and be the best they can be in all aspects of their life.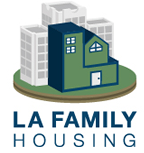 L.A. Family Housing – LAHF has grown to become the largest provider of affordable housing in the San Fernando Valley and a best practices provider of basic needs and homeless services throughout Greater Los Angeles. LAHF is a unique housing provider because its services address the full continuum of care for homeless and low-income households from temporary housing to permanent rental housing. We keep families together and feel it is vital to a family's success during periods of homelessness. The unique design of the shelters – featuring individualized family units - is a bit unusual in a shelter environment, but the privacy provided allows LAHF to serve diverse family compositions, including two-parent households, single males with children, disabled family members, teenage children, same sex couples, members with HIV/AIDS, veterans with children, transition age youth and foster children reunited with their biological families. A child without a home is often a child without stable schooling. Along with academic support including school reintegration and after school tutoring, TLC introduced resident students to new ways of learning outside the classroom with activities targeted to their own interests, including a computer learning program, science class, journalism, book clubs and visual performance arts activities. Their academic success, including improved grades and reduced school truancy is a critical step toward a family's long term stabilization.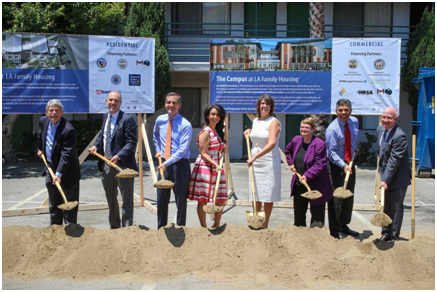 P. S. I Love You – We create positive and personal differences in the lives of at-risk children so they can achieve productive lives, live with healthy habits and maintain peaceful attitudes toward themselves and others. This is done through teaching essential skills that influence the development of compassion, good choices, positive attitudes and confident minds. We here at Kole Imports highly believe the youth of today is the future for tomorrow. Every child needs social and emotional support in all aspects to be fully aware and ready to take on the world. The P.S. I Love You Foundation believe if children develop strong emotional, physical and social well-being skills early in life, this can prevent these children from growing up depressed, violent, turning to gangs for support, dropping out of school, or using drugs to cope. Our goal is to empower and inspire these children by teaching skills to help them in their everyday lives, to reduce stress, to influence successful individuals and help them develop healthy minds, positive attitudes and strong bodies. The foundation currently reaches over 700 at risk youth a year and teaches what textbooks can't by producing social & emotional learning programs such as Yoga123 and Love4Life. Yoga123 is a 12 week interactive health and wellness program dedicated to improving the lives of children through the practice of yoga and the teachings of breathing, physical exercise, emotional strength and mental sharpness. Love4Life is an 18 week social and emotional learning life-skills program. Taught in 40-60 minute session per week, the program delivers easy to use interactive mindful tools to help students think, act and live with compassionate and confident choices for increased success in their life outlook, happiness, school, career, personal friendships and other relationships. Both are taught during class time or an after-school program and align with the California State Board of Education Standards for Physical Education.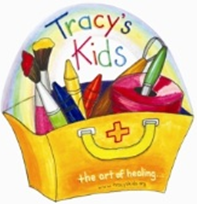 Tracy's Kids – Helping young cancer patients and their families cope with the emotional stress and trauma of cancer and its treatment. Our mission is to ensure that the children and families we serve are emotionally equipped to fight cancer as actively as possible—and prepared for the time when they are cancer free. Cancer has affected so many, not just the ones who have cancer but the families as well. Tracey's Kids uses art therapy to engage with young patients, their siblings and parents so that they can express feelings and reflect on their treatment experiences. The program employs Master's trained, Board Certified art therapists to address the muti-faceted needs of children with cancer through art and play therapy. The art therapists work directly with physicians, nurses and other medical personnel and are integrated as members of each child's treatment team. Today, well over 70% of children diagnosed with cancer will beat the disease and live the overwhelming majority of their lives cancer free. Our goal is to provide a child-centered, open studio approach for inpatients and outpatients and to interact with the children while they are receiving infusions and other treatments. The program- which is offered at no charge to the patient and his or her siblings works in hospitals, freestanding clinics and other appropriate settings. We welcome the chance to work with siblings and parents because we know that the entire family is affected when a child has cancer and we are here to help.